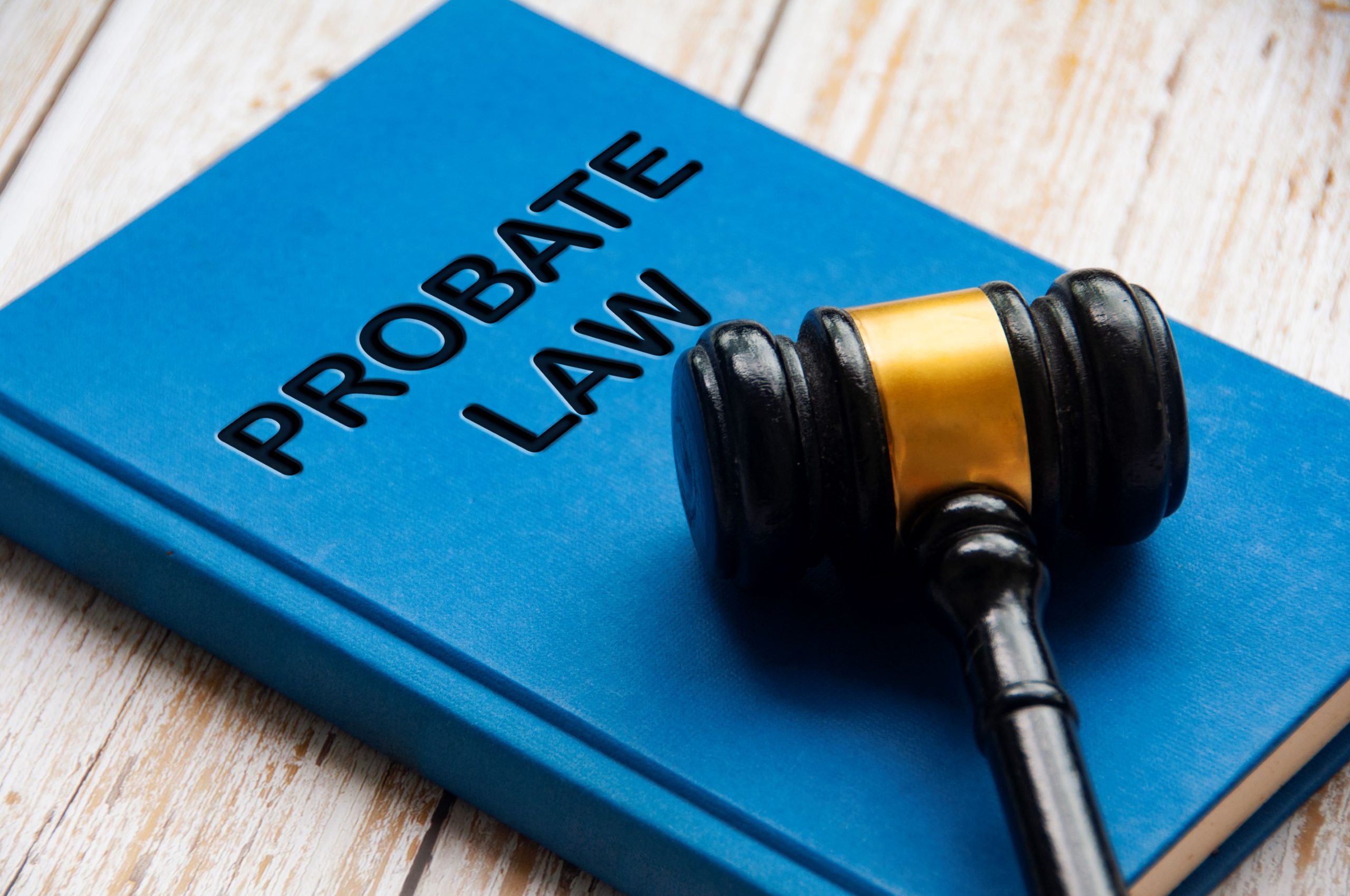 When an individual dies, probate is the mechanism by which assets are distributed to his or her heirs or beneficiaries. The New York and New Jersey probate process is designed to do this in a legally organized manner by ascertaining and valuing the deceased party's assets, paying any outstanding debts and obligations, and distributing the balance of the assets to rightful heirs.
How a Probate Lawyer Can Help You
Because probate can be a complicated process, a probate lawyer can assist the executor and beneficiaries by:
Providing legal advice
Preparing the documents that are required by the court
Identifying and securing the assets of the decedent
Assisting in the payment of taxes, bills, and other obligations of the estate
Resolving any tax issues
Obtaining appraisals for valuing the real estate of the decedent
Assisting with the sale of properties
Collecting and managing the proceeds from the decedent's life insurance policies
Managing the checking account of the estate
Determining if any estate or inheritance taxes are owed and paying them
Transferring assets to the beneficiaries after all debts and taxes have been paid
When Is Probate Required?
Probate in New Jersey and New York is required whenever someone passes away.
The probate process can be simple depending on how the deceased party structured their assets and estate or complicated if the assets are extensive, there is no will, or if a will is contested. Probate can be short and sweet — weeks to months — or take years depending on how large the estate is and the amount of effort the deceased party put into his or her estate planning before death.
At What Point Does the Probate Process Begin?
The New York and New Jersey probate process begins immediately upon death. When an individual dies, their assets become part of their estate unless they are co-owned with another individual, pass by beneficiary designation, or are part of a trust.
When there is a will, it goes before a judge who will authenticate it and direct its distribution. The original will must be filed with a copy of the death certificate to the court by the executor. If there is no will in New York and New Jersey, the individual is said to have died intestate. The court will need to appoint an executor who will identify any assets and debts, pay any obligations, and determine who the heirs are and how the remaining assets will be distributed.
How Is a Will Authenticated?
There are certain requirements that make a New Jersey and New York will legal (authenticated) and these must be looked at closely by the judge. There are different criteria for authenticity depending on how the will was executed. Today, some wills are just witnessed, but many are witnessed and a self proving affidavit is also executed at the time of signing. The self proving affidavit allows the will to be authenticated by a judge without the witnesses being involved when the testator died.
Because only competent adults can execute a legal will in New Jersey and New York, a person must be over the age of 18 and "legally competent," meaning they understand what a will is and its purpose, understand what their assets are, and know who their beneficiaries are. The question of competency is problematic when the person creating the will has some form of cognitive disability, which makes comprehension and understanding difficult.
What Happens When a Will Contested?
Sometimes, heirs of an individual will contest a will if they think a vulnerable loved one was unduly influenced or the subject of fraud, abuse, or other circumstances. Only certain individuals are able to contest a will in New Jersey and New York. The person who is contesting the will needs to provide evidence setting out the suspicious circumstances surrounding the execution of the will. It may then go to court to be litigated.
How Is an Executor Appointed?
When there is a valid New Jersey/New York will, an executor is usually indicated in the document. In the case where there is no will, the court will most often appoint a surviving spouse or adult child to be the executor of the estate. But these people can decline. In that case, the court must find another representative to administer the will and manage the estate through probate in New Jersey/New York.
What are the Executor's Duties?
Once the court has given the executor legal authority, that individual will begin the process of collecting and making an inventory of the deceased party's assets and have them valued. He or she must notify anyone named in the will, or, in the case of no will, anyone who may be able to inherit assets under the law. The executor will pay any outstanding obligations, debts, and taxes and will then distribute the remaining assets to the deceased party's heirs and beneficiaries in accordance with the terms of the will or with state law.
The executor is legally obligated to settle an estate as efficiently and quickly as possible and can be personally liable for paying all taxes and obligations before distributing other assets to heirs and beneficiaries. Before the estate can be closed, the executor must offer a comprehensive accounting and inventory to the court and beneficiaries explaining how and what assets were used to pay expenses and debts before distributions to the other parties.
Supporting Executors and Beneficiaries
Probate can be slow, time-consuming, and complex. A probate lawyer will assist and support executors and beneficiaries as they navigate the process and help resolve potential financial and legal matters as they arise.
Most executors have minimal experience and will have many questions regarding the administration of the will, court filings, settlement of debt and financial obligations, appraisals of assets, and other matters. Having the skill and guidance of a probate lawyer reduces doubt and confusion concerning the probate process and ensures that the executor is not exposed to personal legal risks in the case of a mistake.
A probate lawyer may also help reduce family conflict and will disputes after a loved one's death. Particularly in cases of a will challenge, a probate attorney will be able to help the family determine whether there was potential for fraud or undue influence and assist with any litigation.
If There Is No Will
When a loved one dies without an executed will, the estate will be disbursed according to state laws. If there is little in the way of valuable assets, this can be relatively simple. But in the case where there are substantial assets, the probate process can be trickier. In this case, a family will often retain a probate attorney to help them navigate the process.
A probate lawyer will help family members and beneficiaries determine which assets must go through probate and which ones are non-probate assets. Non-probate assets can include:
Any assets that are co-owned with another person in joint tenancy or tenancy by the entirety. These will automatically go to the surviving joint owner
Assets that have provisions for beneficiaries outside of a will such as investment accounts, IRAs, or 401(k) accounts that have already designated a beneficiary
Any life insurance disbursements
Any assets held in a revocable living trust
For assets that must go through probate, having a probate lawyer can help family members by assisting the administrator of the estate and guiding the family and beneficiaries through the process. A lawyer can also assist a relative who would like to be named administrator by securing and filing documents with the court and then assisting them in administering the estate.
What Is the Difference Between a Probate Lawyer and an Estate Planning Lawyer?
Both probate and estate planning attorneys practice in the same area of the law. Most are able to handle both estate administration after an individual dies and advise clients on future matters concerning their own estate and by drafting wills, trusts, and other important documents.
We are probate lawyers serving New Jersey and New York. We focus on Bergen County, Rockland County, and the towns in the Northern Valley and Pascack Valley Region: Closter, Haworth, Demarest, Alpine, Harrington Park, Norwood, Northvale, Old Tappan, Rockleigh, River Vale, Montvale, Hillsdale, Westwood, Washington Township, Park Ridge, Woodcliff Lake, and Emerson. Please call Andrew J. Chamberlain Law Office at (201) 273-9763 or go to contact us to set up a time to speak.
Our Reviews

See What Our Clients Are Saying
Where to Find Us
Westwood
381 Broadway, 2nd Floor
Pearl River
1 Blue Hill Plaza #1509