Estate Planning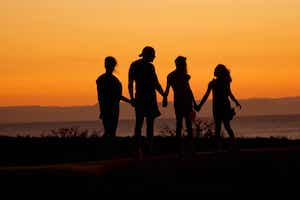 Our New Jersey and New York estate planning attorneys believe estate planning is essential for every adult, whether you are 18 years old or 81. Estate plans consist of a combination of several important legal documents that help you and your family through difficult times. These documents will ensure that someone can step in and help you manage your finances and health care should you need it, as well as ensure your wishes for the distribution of your estate are followed when you pass away.
A good plan can consist of these documents: trust, will, durable financial power of attorney, and advance health care directives. Please read more below on the importance of each document and contact us to discuss your plan.
Wills
Wills are the cornerstone of estate planning documents. In your will you decide who inherits your assets and choose someone as your executor, also known as a personal representative, to
manage your estate. A will is particularly important because, if you pass away without one, your estate will be distributed according to state law, which may not be in agreement with your wishes.
A will also addresses some other situations that cannot be handled in any other way. For
example, in New Jersey, if you pass away with minor children, the only way to designate a
guardian is by a will. If this is not done, a court will decide who raises your children. For these,
and many other reasons, it is important to have a will.
With this said, unfortunately, not enough people have wills. According to a survey conducted by
Caring.com in 2022, only about 33% of adults in the United States have a will. The survey also
found that the percentage of adults with a will increased with age, with only 27% of adults under
the age of 55 having a will, compared to 45% of adults over the age of 55.
Trusts
Using trusts can be another way to create a good estate plan. Trusts come in a variety of "shapes and sizes," but their core is the same, a legal agreement involving at least three parties – the person who creates the trust, a trustee who administers it, and one or more beneficiaries. In this legal agreement, the trust creator (sometimes called a grantor or trustor) transfers assets to the trust, which is managed by the trustee for the benefit of the beneficiaries. Our estate planning attorneys are experienced in drafting trusts and will help you determine which type, if any, is right for you.
Trusts are also a great tool to use in states that have an expensive and difficult court administered probate process. This is because the assets in the trust avoid court administration by being distributed upon your death outside of your estate. This usually results in a quicker/easier transfer of assets. And, it is particularly helpful when you own property in two states because you would have to deal with probate proceedings in two separate jurisdictions. For this reason, many people choose to set up a trust.
To learn more about what a trust is and how it can help you, read this article.
Durable Financial Power of Attorney
A durable financial power of attorney is a document that allows someone to act on your behalf with regard to your financial accounts and real property. Making it "durable" allows that trusted individual to act even if you become incapacitated.  The power is usually only used if you are incapacitated but we usually make this document immediately effective once it is signed. The main reason for this is that it can make it much easier to use when it is needed.
Our New Jersey and New York estate planning attorneys consider the durable financial power of attorney one of the most important estate planning documents. Without it, you could face significant financial consequences that could seriously affect your life. Additionally, if you do not have a financial power of attorney that allows your agent to act if you are incapacitated, you may have to go through a guardianship proceeding that can easily cost you $5,000.00 or more.
Frequently the durable financial power of attorney is essential if there is a health crisis. It is also particularly important in allowing someone to act on your behalf if you are elderly and need help managing your affairs. Read this article to learn more about what makes a good financial power of attorney that helps in these situations and many more.
Advance Health Care Directives
Advance health care directives are written instructions that appoint an agent to make medical decisions if you cannot make them for yourself. The documents can also advise health care providers what type of care you want if you are seriously ill and cannot communicate. Two common advance health care directives are a health care power of attorney and a living will.
There are several different types of health care directives, which are applicable to different health circumstances. Additionally, the same directive may go by several different names. For example, a health care power of attorney is also frequently called a health care proxy. And, a health care power of attorney is also referred to as an instruction directive. Accordingly, it is best to consult with an experience estate planning attorney to understand more about these documents and which are necessary for you.
Read this article to learn more about Advance Health Care Directives and why they are important for your estate plan.
As mentioned above, estate planning is essential for every adult. Having a plan in place will help you and your family through a health care emergency or any other unforeseen life circumstance. We have a series of writings on estate plans, so please read on to learn more about them.
Our estate planning attorneys serve clients in New Jersey and New York. If you would like help creating an estate plan, contact us here or call us at (201) 464-1011 to set up a free phone consultation.
Our Reviews

See What Our Clients Are Saying
Where to Find Us
Closter, New Jersey
161 Mckinley St
River Vale, New Jersey
645 Westwood Ave.
Pearl River, New York
1 Blue Hill Plaza #1509