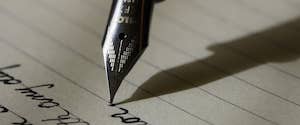 A trust is a type of estate planning device that relies on a fiduciary relationship between the creator of the trust, or the trustor, and a trustee, who manages the assets in the trust and provides for their distribution under its terms. There are many different types of trusts, each specifying how assets can be used during your life and passed on to your beneficiaries after your death.
A trust will involve three individuals or parties:
A trustor who creates the trust
A trustee who controls and manages the assets in the trust, and
Beneficiary(s) who benefit from the assets in the trust
Trusts are separate legal entities that can own assets, which are then managed by the trustee. Depending on the type of trust and the reason it was set up, the creator can also be the trustee or a beneficiary of the trust. Upon the death of the trustor, the assets in the trust are then distributed to the remaining beneficiaries.
Why Do People Create Trusts?
In most cases, individuals create and fund a trust to protect their assets from probate and sometimes from estate and gift taxes. But there are many reasons that individuals will create a trust and many different types of trusts that can accommodate those unique needs.
Assets can be protected and managed for minor children in the event of your death.
Assets can provide your surviving spouse a structured income after your death.
Assets can be set aside for educational purposes while still controlling those assets
Assets can be passed on to beneficiaries quickly and easily without the lengthy and expensive process of probate.
Conditions can be set for beneficiaries to receive assets.
Assets can be protected for elderly loved ones, special needs family members, and even protecting you as you age.
What Are the Advantages of a Trust?
The biggest advantage of a trust is the avoidance of probate. This allows your beneficiaries quicker access to assets which saves time and money.
Other advantages can include
The specific control of assets — Trusts are drafted precisely to ensure that your needs are met while the assets are managed. A revocable trust may be changed or modified during its duration, allowing you access to the assets during your lifetime and how they will pass to beneficiaries when you are gone. Trusts can be as simple or complicated as necessary to deal with complex financial or family situations.
Asset protection — Trusts can protect assets from creditors, lawsuits, or even a beneficiary who may not have the best money management skills.
Handling affairs — Should you ever become incapacitated, a trustee can make important decisions on your behalf.
Ensures privacy — Because probate is a matter of public record, a trust will protect privacy by letting assets move outside of probate.
What Types of Trusts Are There?
There are many different kinds of trusts, depending on the need, the type of assets, the beneficiaries, and the creator's specific. Trusts can be as nuanced as the individuals that they serve.
Depending on the trust, they can be revocable or irrevocable. A revocable living trust is created and controlled by the creator and can be changed, modified, or revoked during his or her lifetime. The creator acts as trustee with a successor trustee and it only becomes operational at the time of the creator's death.
Other trusts are irrevocable and not controlled by the creator but managed by the trustee. While the assets in a revocable living trust remain in the creator's estate and are taxable at death, those in an irrevocable trust are not subject to estate and other taxes.
Will vs. Trust? Which Is Better?
Trusts and wills are very different estate planning tools and can be used in tandem with each other. Anyone who has assets and children can benefit from both.
One important difference is the timing of each vehicle. A trust will be funded and go into effect while the creator is still alive. A will does not go into effect until the creator's death. A will sets out guardianship and funeral arrangements while a trust sets out important financial guidelines. While both serve to distribute assets to heirs, a trust can consider many different complex scenarios and be fine-tuned in ways that a will cannot.
In some cases, if there is both a will and a trust with overlapping assets, the terms of the trust will supersede the will because of its separate nature.
Getting the Advice of an Experienced New York Trust Lawyer
If you are considering creating a will, trust, or have questions about estate planning, you should get the advice of an experienced trust lawyer in New York. Contact AJC Law at (201) 464-1011 for a complimentary consultation to discuss your estate planning needs.
Our Reviews See What Our Clients Are Saying
Where to Find Us
Closter, New Jersey
161 Mckinley St
River Vale, New Jersey
645 Westwood Ave.
Pearl River, New York
1 Blue Hill Plaza #1509