Choosing an Executor for Your Will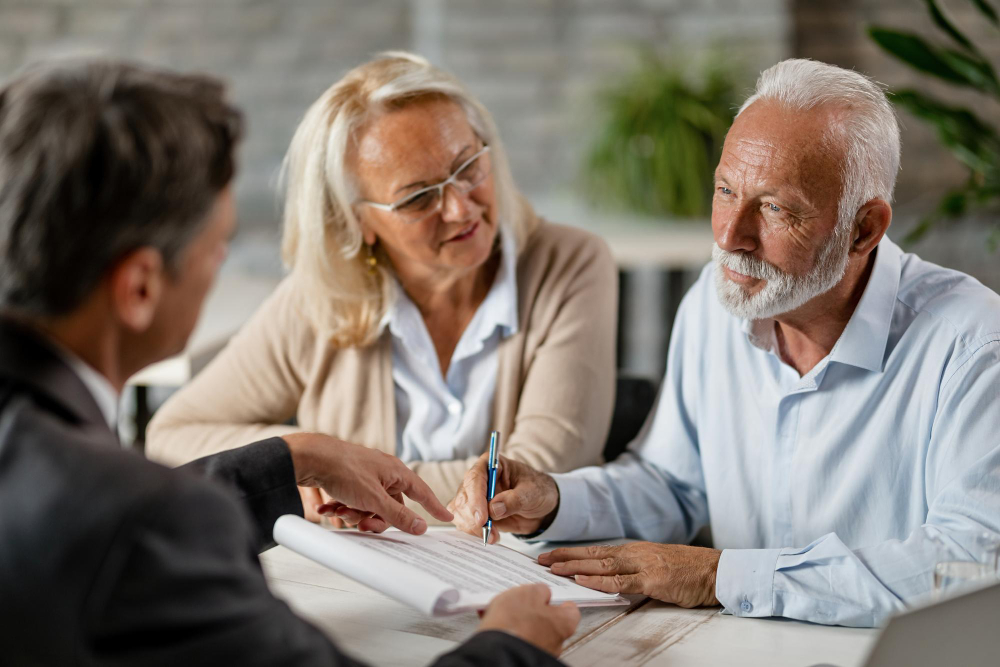 Planning for the unthinkable can be challenging. Amongst these challenges includes deciding who should be executor of your Will. This guide will introduce you to the responsibilities of an executor and will provide some tips on how to find the best person to serve as your executor.
What is an Executor?
An executor is the individual appointed in your Will to manage and settle your estate after you die. The executor is responsible for carrying your wishes (outlined in your Will) and making sure that your assets are properly distributed to your designated beneficiaries.
The executor has a variety of responsibilities, depending on the size and complexity of the estate. The executor's responsibilities often include:
Probating the will: The executor is responsible for filing the Will with the probate court to initiate the probate process. This is an essential step to validate the will and to give the executor the legal authority to act on behalf of your estate.
Notifying relevant parties: The executor will notify beneficiaries, creditors, and others of your passing and the ongoing probate process.
Inventorying and appraising assets: The executor must identify, locate, and secure all of your estate's assets, as well as getting appraisals for valuable items to ensure the accuracy of asset distribution and tax payments.
Managing the estate: The executor must make sure that the assets are maintained and protected during the probate process. This can include managing investments, maintaining real estate, and making sure that property is covered by insurance.
Paying debts, taxes, and expenses: The executor is responsible for paying any outstanding debts, taxes, and expenses relating to the estate, including funeral costs, estate administration expenses, and taxes still owed by you. Further, the executor is responsible for filing your final personal income tax return and any necessary estate tax returns.
Distributing assets: Once all liabilities have been satisfied, the executor will distribute the remaining assets to the beneficiaries as outlined in the Will.
Resolving disputes: In some cases, the executor may need to mediate disputes among beneficiaries or defend your estate against claims of creditors.
Closing the estate: Once all of the executors' duties have been fulfilled, they must file a final accounting with the probate court and request that the estate be closed.
What are the Qualities of an Effective Executor?
Now that you know what the responsibilities of an executor are, you can begin to consider who should be executor of your Will. In New Jersey, there are no legal requirements that an executor must meet, so you are generally free to name any adult you would like as your executor. Ultimately, you want your executor to be someone who you trust to act in your best interests and the best interests of your beneficiaries. This person should be familiar with your wishes and will manage your estate in a manner consistent with your wishes.
Additionally, as managing an estate involves keeping track of various documents, assets, and legal matters, you want somebody who is organized and detail-oriented. You should also consider the person's availability and commitment to taking on the responsibilities involved with managing your estate—managing an estate may take several months, or even years, to complete, so you don't want to appoint someone who cannot handle such a commitment. For this reason, you must consider the person's age and health, as well as their location.
Your executor should also have strong communication skills, as they will need to communicate with beneficiaries, attorneys, and financial institutions. At the same time, the person should have the ability to be impartial and objective when dealing with potential disputes among beneficiaries.
You may also want to consider the person's financial knowledge. Since the executor will need to manage assets, pay debts and taxes, and distribute the estate, you want your executor to have at least a basic understanding of financial matters.
Appointing Multiple Executors
You may choose to have more than one executor of your estate. The co-executors must work together to manage and settle the estate, and decisions must be made jointly between them. Appointing co-executors can be beneficial because you can divide responsibilities among the co-executors, thus reducing their respective workloads. Having multiple executors also provides checks and balances, which can reduce the risk of errors or misconduct.
However, there are also disadvantages to having multiple executors. If the co-executors disagree on decisions, or there are coordination challenges, there may be delays and complications in the estate administration process. Having co-executors can also further complicate the probate process, as all executors must be involved in the court filings, documents signings, and other formalities. Your estate planning attorney can help you decide whether appointing multiple executors is the right choice for you.
Hiring an Attorney to Manage Your Estate
If your estate is complex, involves substantial assets, or you don't have suitable friends or family to fulfill the role, you can hire an attorney to manage your estate after you die. This is beneficial considering that an experienced New Jersey estate attorney will have a proficient knowledge of estate administration, probate laws, and tax regulations. Further, an attorney will be a neutral third party, which can minimize conflicts among beneficiaries.
Conclusion
When deciding who should be executor of your will, it is always a good idea to discuss potential candidates with your estate planning attorney. Your estate planning attorney can help you weigh important factors related to your estate, such as your estate's complexity, potential candidates, the feasibility of a professional executor, potential conflicts among beneficiaries, and local laws and regulations. At the Chamberlain Law Firm, our experienced New Jersey estate planning attorneys are happy to help you with this important estate planning step. Please contact us through our website or by calling us at (201) 273-9763 to set up a consultation today.
Our Reviews

See What Our Clients Are Saying
Where to Find Us
Closter
161 Mckinley Street
Westwood
381 Broadway, 2nd Floor
Pearl River
1 Blue Hill Plaza #1509