Estate Planning With Dementia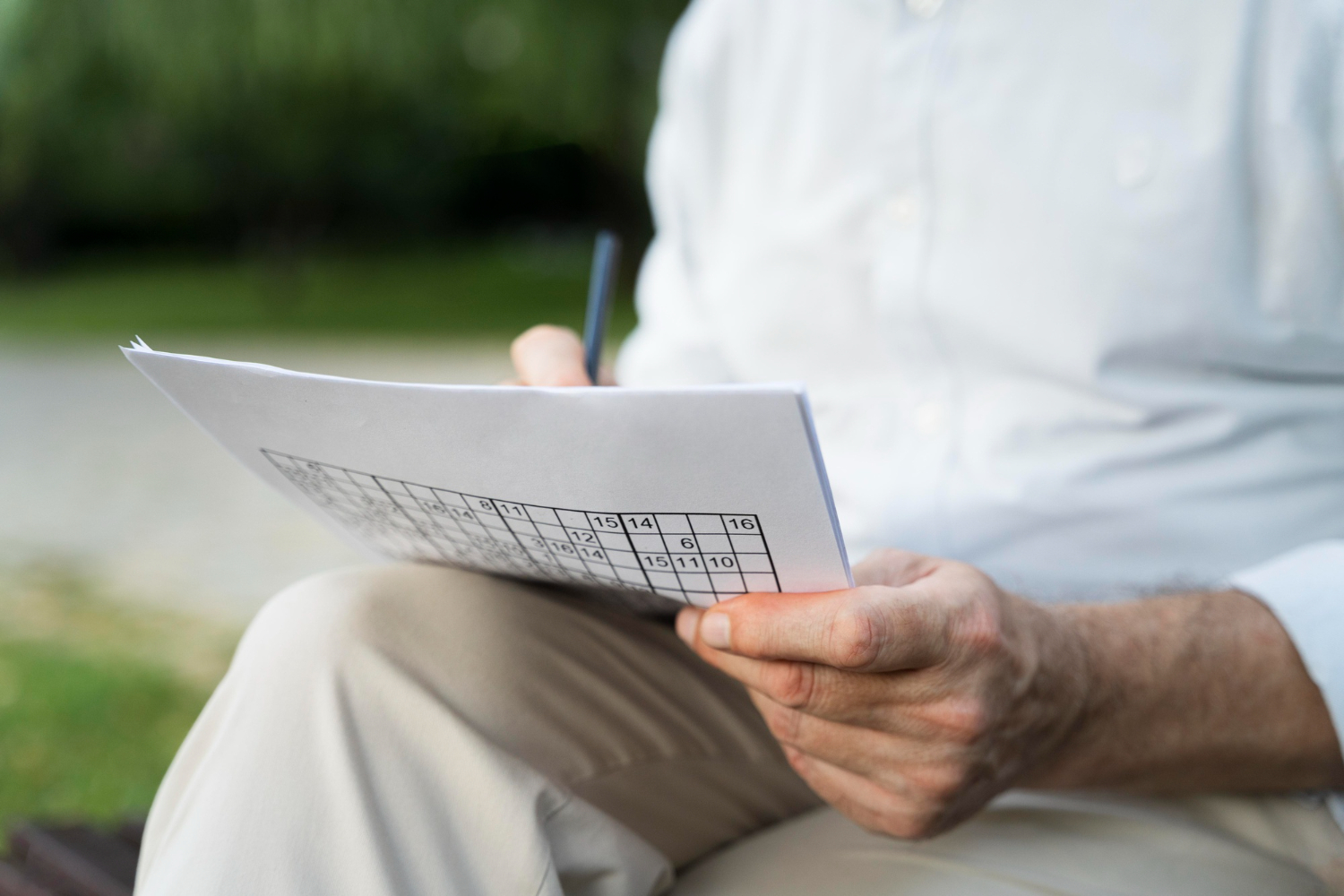 Navigating through the emotion that accompanies a dementia diagnosis can be deeply challenging, not just for the individual, but for their entire circle of loved ones. A wave of emotions, including fear, sadness, and uncertainty about the future, may sweep over you.
In the journey that lies ahead, ensuring the well-being of yourself and those you hold dear becomes paramount. As compassionate and seasoned estate planning attorneys in New Jersey, we encourage initiating or revisiting your estate planning sooner rather than later. The passage of time can sometimes bring unexpected twists and turns, and having a robust plan in place provides comfort amidst the tides of life's uncertainties.
Embarking on this planning journey with empathetic legal counsel means you'll have a steady hand to guide you, ensuring that your wishes are preserved and your loved ones are safeguarded, even in times when you might not be able to advocate for them, or yourself, directly.
In this article, we will walk you through the concept of testamentary capacity, important estate planning documents, and planning for long-term care.
Dementia and Testamentary Capacity
If you've ventured into the realm of estate planning, you might be familiar with phrases like "testamentary capacity" and "legal competency." Simply put, capacity involves a clear understanding of your actions and their potential outcomes.
The question of testamentary capacity, especially as it pertains to crucial estate planning documents like a last will and testament, often becomes a point of anxiety for our clients after a dementia diagnosis. Understandably, you might be wondering how this diagnosis influences your ability to create and validate estate planning documents.
It's important to note that a diagnosis of dementia does not instantaneously strip you of legal competency. Engaging with an attorney can be immensely valuable in such situations. Your attorney can assess whether you maintain the legal capacity, ensuring that your wishes are documented effectively, and any potential disputes are mitigated in the future, offering peace and assurance to yourself and those you leave behind.
Estate Planning With Dementia
The words "estate planning" are often associated with widely-used legal tools such as wills and trusts. Of course, these documents are important, but estate planning involves other crucial documents that you may not be aware of, including advance healthcare directives and financial power of attorney.
Advance Healthcare Directives
Executing advance healthcare directives, which guide your medical care when you might not be able to voice your choices, is a vital part of your estate planning journey. Such directives include  living wills, healthcare proxies, and more.
A living will communicates your desires regarding medical treatment should you be nearing the end of life or are otherwise declared incompetent. Living wills are a clear method to ensure your preferences—whether they favor life-extending measures like feeding tubes and ventilators or lean towards ensuring comfort in your final moments—are understood and honored.
On the other hand, a healthcare proxy allows you to designate a trusted individual as an agent, empowering them to make medical decisions on your behalf should you be unable to do so. It is not merely a legal formality but a profound act of trust, making it essential to confer with this person about your values and desires as soon as you can, ensuring an understanding that echoes your sentiments even in unforeseen circumstances.
Both the living will and healthcare proxy carry their own unique weight and importance. While the living will allows you to convey your specific desires regarding medical care, a healthcare agent is essential because of  the unpredictability of the future and various medical scenarios.
Additional directives like a Do Not Resuscitate (DNR) order, and its counterpart, a Do Not Intubate (DNI) order, are meant for people in dire healthcare situations and give additional voice to their preferences, guiding healthcare professionals regarding the administration (or non-administration) of life-saving procedures or mechanical breathing support, respectively.
Absent these advance healthcare directives, loved ones may find themselves navigating through a sea of confusion and disagreement amidst an already emotionally charged time. Providing these directives not only gives clarity amidst chaos but is also a compassionate gesture, sparing your family from additional stress and potential discord, as they honor and navigate your healthcare journey with respect and dignity.
Financial Planning
Financial planning, particularly following a dementia diagnosis, provides a structured path toward managing future uncertainties with preparedness and clarity. Creating a plan that safeguards your financial legacy and respects your wishes offers assurance for both you and your loved ones in the times ahead.
A will is a familiar term and a foundational element in estate planning, detailing how your assets, including property, finances, and other belongings, will be distributed upon your passing, ensuring your final wishes sculpt the legacy you leave behind.
A durable power of attorney mirrors the principle of a healthcare proxy, extending its reach into the realm of your financial matters. This document appoints a designated agent the authority to manage your financial decisions, ensuring stability and adherence to your wishes, even when you are unable to make such decisions yourself.
A living trust, on the other hand, appoints a trustee to manage and allocate your assets in times when managing your affairs might become a delicate task beyond your capability. It acts as a guiding hand, ensuring your assets are cared for and disseminated according to your wishes, offering assurance that your financial affairs will be handled with integrity.
Planning for Long-Term Care
Many individuals with dementia require long-term care. Long-term care helps you with activities of daily living, such as eating and walking. Such care can be provided in a number of settings, such as an assisted living facility, a nursing home, or even in your own home.
However, it is no secret that long-term care is expensive. Fortunately, there are options available to help you afford the care that you need. One such option is New Jersey's Medicaid MLTSS program. MLTSS is a comprehensive healthcare program providing affordable services for individuals requiring long-term care.
Like other Medicaid programs, MLTSS applications can be complicated and applicants are subject to rigorous eligibility requirements. A New Jersey attorney is an invaluable resource throughout the Medicaid MLTSS application process. An attorney can help you prepare your application and employ legal tools, such as a Qualified Income Trust, to help you qualify even if you exceed the income limit. Further, an attorney can help you save assets for your loved ones that would have otherwise been spent for care as well as access potential tax deductions for assisted living expenses.
The Chamberlain Firm is Here to Help
We know that there may be a lot on your mind following a dementia diagnosis. Let the experienced New Jersey estate planning attorneys at The Chamberlain Law Firm help ease your burden. From estate planning to long-term planning, we've got you covered. Give us a call today at (201) 273-9763 to set up a free consultation. For more estate planning advice, be sure to check out our collection of Insight Articles.
Our Reviews

See What Our Clients Are Saying
Where to Find Us
Westwood
381 Broadway, 2nd Floor
Pearl River
1 Blue Hill Plaza #1509