Medicaid Applications for the Elderly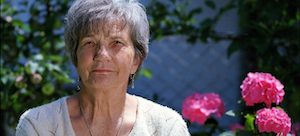 Medicaid is a health insurance program for low-income individuals. Many times, for the elderly, Medicaid comes into play when they are receiving long term care services and can no longer continue to pay for them.
Or sometimes they apply for Medicaid prior to receiving care, but it turns out they have made gifts in the past five years that make them ineligible.
Needless to say, in either of these situations, the application process can be tricky. And, while it is possible to do it on your own, the assistance of an attorney can be extremely helpful.
Applying for Medicaid
Applying for Medicaid for long term care can be a challenging process. The first step is to fill out the Medicaid application.
State applications vary, but all request detailed information about the applicant's medical, personal, and financial situation.
As part of the personal information, the application asks how long one has lived in their current location or if they have recently moved because residency is an important requirement.
The most extensive part of this process is the financial disclosures. The application asks for all income sources and amounts, all existing assets and where they are held, and any asset transfers over the last five years. It can take a while to gather this information, but it's very important to not miss anything.
Once the Medicaid office gets your information, they will then request documents for verification purposes and could give you very little time to provide them.
Throughout this process there will also be contact with your caseworker, a request for an extension of time to provide the information for verification being one of them.
Despite the long process and caseworker contact, initial application denials are common. It goes without saying that guidance in applying for Medicaid can be very helpful.
Penalty Period
Focusing in on the submission of financial information, Medicaid will look very carefully for any assets that are given away during the last five years for less than fair market value.
For example, if an applicant helps pay for their grandchild's college education, makes donations to charities, or gives gifts for special occasions such as birthdays and weddings – all these can cause transfer penalties. When a penalty period is imposed, the applicant is ineligible for Medicaid assistance for a certain amount of time.
The penalty period is determined by the amount gifted divided by a state's penalty divisor, which equals a specific amount of months and days that you must pay for services on your own.
With that said, depending on the circumstances, some gifts could potentially be returned to nullify or mitigate the penalty period.
How an Attorney Makes Things Easier
You may have noticed that applying for Medicaid, especially for an elderly person with health issues, can be a difficult process.
And, if you do not understand what they are looking for and how your previous financial transactions are viewed, you could miss an opportunity to fix something done in the past or fail to plan appropriately for the future.
It is highly advisable to work with an attorney who will guide you, depending on the state you live in and the problems that you are facing.
An attorney can also help you avoid the traps that lead to a refusal of the Medicaid application in the first place. This guidance can certainly help save time, potentially avoid costly penalties and, overall, help you focus on what's important – your health and personalized care.
If you are interested in learning more about this topic and how AJC Law can help, please contact us to set up a consult.
Our Reviews See What Our Clients Are Saying
Where to Find Us
Closter, New Jersey
161 Mckinley St
River Vale, New Jersey
645 Westwood Ave.
Pearl River, New York
1 Blue Hill Plaza #1509