Medicaid Applications for the Elderly in New Jersey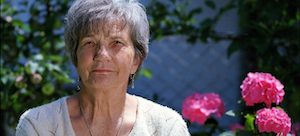 As the population ages, the need for long-term care services like nursing homes and assisted living facilities continues to grow. Luckily, many seniors in New Jersey qualify for Medicaid, a state and federally funded health insurance program for low-income individuals. For the elderly, Medicaid often comes into play when they are receiving long-term care services but can no longer afford to pay for them. In this article, we will explore the basics of the Medicaid application process for elderly individuals and discuss how a skilled New Jersey elder law attorney can assist you in navigating this tricky system.
Eligibility Criteria for Medicaid in New Jersey
To be eligible for Medicaid in New Jersey, seniors must meet specific criteria:
Residency: Applicants must be New Jersey residents and U.S. citizens or qualified non-citizens.
Age: Applicants must be 65 years of age or older. Disabled individuals under 65 may qualify for Medicaid, too.
Financial: Applicants must meet income and asset limits, which change over time. As of 2023, the monthly income limit for Medicaid in New Jersey is $1,133 for single elderly individuals with an asset limit of $2,000. If you exceed the income limit, there are ways in which you can still qualify for Medicaid, such as setting up a Qualified Income Trust. For more information, you can read our guide to Medicaid's financial eligibility requirements.
Level of Care: Applicants must demonstrate a need for a nursing home level of care or equivalent. This means that they require ongoing assistance with activities of daily living (ADLs), such as bathing, dressing, eating, toileting, and mobility. The applicant's level of care is typically assessed through a comprehensive evaluation performed by healthcare professionals, which considers medical, functional, and cognitive needs.
Submitting a Medicaid Application in New Jersey
Applying for Medicaid in New Jersey can be done through various methods, ensuring that the process is accessible and convenient for all applicants. Here are the ways in which you can submit your Medicaid application:
Online: The most convenient way to apply for Medicaid is through the NJ FamilyCare website. Create an account, fill out the online application form, and upload any required supporting documents. The website also allows applicants to save their progress and return later if needed.
Mail: You can download and print a paper application from the NJ FamilyCare website, complete it, and mail it, along with any required supporting documents, to their local County Welfare Agency (CWA) office.
In-person: You can visit a local CWA office to obtain a paper application, complete it, and submit it along with any required supporting documents.
Over the phone: Call the NJ FamilyCare hotline at 1-800-701-0710 to apply for Medicaid by phone. A representative will guide you through the application process and may ask for your personal information, financial details, and information about your medical needs.
Regardless of the method you choose, you should be sure to provide accurate and complete information, as well as any required supporting documents, to ensure a smooth application process. After you submit your New Jersey Medicaid application, you can check your application status online, over the phone, or by visiting their local CWA office.
Renewing Your Medicaid Application
Renewing a Medicaid application in New Jersey is crucial to maintaining benefits. To renew an application, you will typically first receive a renewal notice from the state, outlining the necessary steps and any required documentation. The renewal process can be completed online by logging into your NJ FamilyCare account, updating your information, and submitting the renewal form. Alternatively, you can renew by mail or in person at your local CWA office. Make sure to submit your renewal application and any supporting documents by the deadline specified in the notice to avoid any lapse in coverage.
The Penalty Period and Asset Transfers
When applying for Medicaid, the state may impose a penalty period if applicants have transferred assets for less than fair market value within the 60 months (5 years) preceding their application. The penalty period is a length of time during which applicants will be ineligible for Medicaid benefits. The duration of the penalty period depends on the total value of the transferred assets and the average monthly private-pay rate for a nursing home in New Jersey.
To avoid the Medicaid penalty period, you should plan your asset transfers carefully, keeping in mind the 60-month look-back period. By working with an elder law attorney, you can develop a well-structured asset transfer plan that minimizes or eliminates penalties. This may involve strategies such as creating irrevocable trusts, purchasing long-term care insurance, or converting countable assets into exempt assets, all while adhering to Medicaid rules and regulations.
How a New Jersey Elder Law Attorney Can Help with the Medicaid Application Process
Navigating the Medicaid application process can be complex, but a knowledgeable elder law attorney can provide valuable assistance throughout the process, including:
Financial Analysis: An attorney can help determine whether you meet the financial eligibility criteria and devise strategies to preserve assets while still qualifying for Medicaid.
Asset Transfer Planning: An attorney can help plan for necessary asset transfers in a way that minimizes or avoids penalties, ensuring that you qualify for Medicaid benefits as soon as possible.
Application Completion: An attorney can help complete the New Jersey Medicaid application, ensuring that all necessary documentation is provided and the application is accurate.
Advocacy and Appeals: If a Medicaid application is denied, an attorney can help you understand the reasons for the denial, represent you in any appeals, and advocate for you to receive the benefits they need.
Conclusion
The New Jersey Medicaid application process for seniors can be tough. However, with the help of a skilled elder law attorney, you can navigate the process more effectively and ensure you receive the benefits you need for long-term care. If you are considering applying for Medicaid in New Jersey or have questions about the process, consult with our experienced elder law attorneys at the Chamberlain Law Firm to guide you through this intricate system. You can reach us via our contact page, or by calling us at (201) 273-9763.
Our Reviews

See What Our Clients Are Saying
Where to Find Us
Westwood
381 Broadway, 2nd Floor
Pearl River
1 Blue Hill Plaza #1509