Do You Have an Advance Health Care Directive?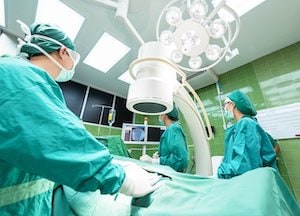 If you are worried about the possibility that you or a loved one could become ill during this novel coronavirus pandemic, you are not alone. New spikes in cases across the country and fears of a second wave are real. While none of us can predict the future, having an Advance Health Care Directive can provide peace of mind and a sense of control. Here are some important things to consider:
If you become ill and confined to a hospital or otherwise incapacitated and cannot make health care decisions, an Advance Health Care Directive will allow a person of your choosing (your "agent") to make these decisions for you. Since your future health condition is unknown and there are many different possible scenarios, some people choose a fairly broad document that does not try to predict what treatments they will need or ailments they may have. Instead, a broader health care directive covers the essential decisions a person needs to consider and gives their health care agent power to make additional decisions when necessary. If you choose this type of directive, it is extremely important to speak to your agent so they know how you want to be treated. With this knowledge, your agent can talk to your doctors about your condition and make the best decision for you based on the specific circumstances of your medical situation. However, once again, it is extremely important to discuss your wishes with your agent so that they are prepared.
Another important aspect of an Advance Health Care Directive is the HIPAA authorization. This authorization lets you control who will have access to your health information. If you can't communicate with doctors yourself, having a HIPAA Authorization signed and ready to go gives health care providers permission to keep your loved ones informed of your care. Providers will also be able to release legally protected medical records to those named on the document.
Although it's perfectly normal to experience a sense of panic during a pandemic, being properly prepared for even the worst possibilities will hopefully give you some sense of comfort and security. If you have further questions about the Advance Health Care Directive, we invite you to contact AJC Law at (201) 273-9763 or go to www.thechamberlainlawfirm.com.
Our Reviews

See What Our Clients Are Saying
Where to Find Us
Westwood
381 Broadway, 2nd Floor
Pearl River
1 Blue Hill Plaza #1509