Tips for Finding an Eldercare Facility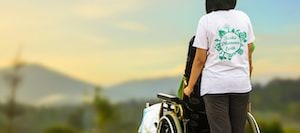 As an experienced New York elder law attorney, one of the most common concerns my clients have is finding a nursing home, assisted living facility or adult day care center that meets their or their loved ones' needs and preferences. With so many options available, it can be a daunting task to determine which one is right for you or your family member. In this article, we'll discuss some tips for finding a high-quality eldercare facility in New York.
Part 1: Identifying the Type of Elder Care Facility Needed
Long-term care comes in many forms. Before starting your search, it is important to understand the different types of eldercare facilities available. Generally speaking, there are two types of long term care: skilled or custodial. Skilled care includes medical services that are only provided by licensed medical personnel, while custodial care focuses on assistance with daily living activities, such as eating, bathing, and dressing.
Options in New York include nursing homes, assisted living facilities, and adult day care centers. Nursing homes provide the highest level of care, as they provide both skilled and custodial care. Assisted living facilities and adult day care centers, on the other hand, typically provide only custodial care services. Considering the variety of options available, it is important that you have a clear understanding of you or your family member's needs so you can find the right type of facility.
Part 2: Understanding the Costs
Eldercare facilities can be expensive, so it is crucial that you accurately assess your financial situation and plan ahead. Here are some steps you can take to assess your financial situation and ensure that you are able to afford the costs associated with elder care facilities:
Determine your budget: Consider your income, savings, and any other sources of funding when determining how much you can afford to spend on an elder care facility.
Research the costs: Look at the costs of monthly fees, medication management, transportation, and personal care services in your area, and make sure to factor in any potential cost increases over time.
Consider payment options: Things like long-term care insurance, Medicaid, and veteran's benefits can help offset the costs of elder care facilities.
Assess the level of care needed: As discussed above, it is important to understand specifically what services you or your loved one requires, as this will impact the cost of long term-care services.
Evaluate your assets: You may have assets, such as your home or investments, that could be used to pay for elder care expenses. Consulting with an elder law attorney can help you determine the best way to use your assets to pay for elder care.
Look for financial assistance programs: There are a variety of financial assistance programs, including Medicaid or the Aid and Attendance benefit for veterans, available to help offset the costs of elder care.
Plan for the future: Elder care expenses can be unpredictable considering that one's needs will change over time. Therefore, we encourage creating a financial plan that includes savings goals and a long-term care plan.
Part 3: Researching Potential Facilities
Now you must decide where you or your loved one will receive their services. With the breadth of options available, this can feel like a daunting task. But it doesn't have to be. Luckily, much of your research can be done online. When researching nearby facilities, consider the facilities' location, staff-to-resident ratio, staff training level, complaint history, and "Nursing Home Compare" score.
Make sure any facilities you're considering are licensed and certified by the appropriate regulatory agencies. In New York, nursing homes are regulated by the New York State Department of Health, while assisted living facilities are regulated by the New York State Department of Health and the New York State Office for the Aging.
Once you find a nursing home or other facility that looks good on paper, schedule a visit to see if it looks good in practice. You want to ensure that the facility and the staff will treat you or your loved one with the respect, warmth, and care that they deserve. While you're there, take note of the environment, cleanliness, and level of care provided. Talk to as many people as you can—staff and residents—to get a better picture of what life is like at the facility. Another tip is to visit the facility at least twice on different days or times so that you can meet different staff members and understand how it operates at various times.
Last, but not least, trust your instincts. Choosing an elder care facility is a commitment, and you want to feel good about your decision. If something doesn't feel right, keep looking until you find something that feels like a good fit.
Conclusion
Finding a nursing home, assisted living facility, or adult day care center in New York can be overwhelming, but with the right information and approach, you can find a high-quality facility that meets you or your loved one's needs. If you have any questions about elder law or need assistance finding an elder care facility, please don't hesitate to contact our attorneys at the Chamberlain Law Firm at (201) 273-9763 for guidance.
Our Reviews

See What Our Clients Are Saying
Where to Find Us
Westwood
381 Broadway, 2nd Floor
Pearl River
1 Blue Hill Plaza #1509