Long-Term Care For Dementia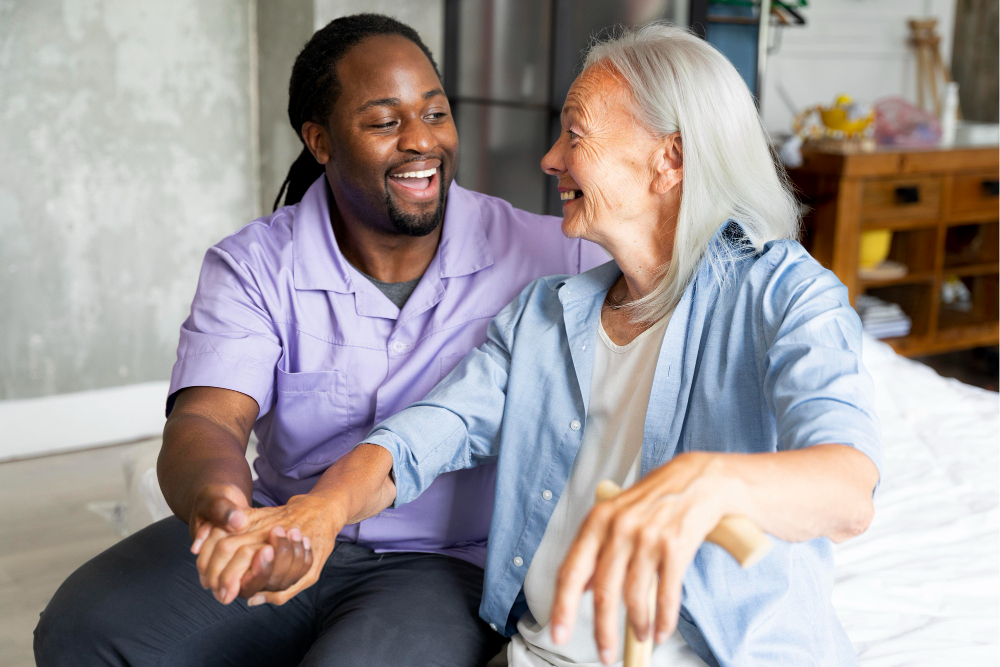 Embarking on the journey of long-term care for dementia can be a challenging and emotional endeavor, filled with complex decisions and numerous options to consider. From understanding the various stages of dementia and the corresponding care requirements to navigating the financial landscape of long-term care in New Jersey, it is important to arm yourself with the right information and resources. 
This article aims to guide you through the different long-term care options available, while also providing valuable insights on how to manage the financial aspects associated with dementia care, ensuring you and your loved ones are fully supported every step of the way.
When Dementia May Require Long-Term Care
Navigating dementia means adapting to changing needs and circumstances. In the initial stages, many individuals with dementia are able to maintain their independence, living comfortably in their own homes. However, as the condition evolves, the level of required supervision may increase to ensure safety and well-being, with late-stage dementia often necessitating 24-hour care.
When evaluating the need for long-term care, reflect on the potential risks associated with remaining at home. Questions to consider include: Can you or your loved one manage eating independently? Is incontinence an issue? Are there instances of wandering? These factors are crucial in determining the appropriate level of support required.
We fully recognize the emotional weight that can accompany the decision to transition into a long-term care facility. It's a significant step, but it's important to remember that needing additional assistance is completely normal and can significantly enhance the quality of life for both the individual with dementia and their loved ones. Remember, you're not alone, and there are options available to provide the necessary support during this time.
Long-Term Care Options For Dementia
Exploring long-term care options for individuals with dementia is an essential step in ensuring a supportive and enriching environment as needs evolve. Each option offers a unique set of services catering to various stages and requirements.
Retirement Housing: Retirement housing can be an ideal solution for those in the early stages of Alzheimer's who maintain a level of independence in their daily lives. These communities often foster a sense of belonging through social opportunities and provide essential services such as limited supervision and transportation.
Assisted Living Facilities: Serving as a bridge between independent living and nursing homes, assisted living facilities offer a comprehensive package including housing, meals, and healthcare support. Importantly, some facilities have specialized services designed specifically for residents with dementia. It's crucial to inquire about these offerings when considering this option.
Nursing Homes: For individuals requiring significant assistance with daily living activities, nursing homes are equipped to provide round-the-clock care and long-term medical treatment. These establishments are state-licensed and adhere to federal regulations, ensuring a standard of protection for residents. Here, a dedicated nursing staff is on hand to assist with various needs, from nutrition to recreational activities.
Alzheimer's Special Care Units (SCUs): Also known as memory care units, SCUs are tailored to meet the unique challenges posed by Alzheimer's and other forms of dementia. SCUs can be found within various long-term care settings, including assisted living facilities, and are specifically designed to offer a secure and nurturing environment for those with memory impairments.
To find a state-approved long-term care facility in New Jersey, be sure to check out the New Jersey Department of Health's website. For more information about finding the right long-term care facility, be sure to read our article on the topic.
Financing Long-Term Care For Dementia
The financial aspect of securing long-term care can be a substantial source of anxiety for individuals diagnosed with dementia and their family members. This is especially true in New Jersey, which has notoriously high long-term care costs. Engaging the services of a skilled attorney to navigate the complexities of financing long-term care can prove to be an invaluable decision, ultimately easing the emotional toll on everyone involved.
It's important to note that Medicare doesn't extend coverage to long-term care. However, there are other avenues for public assistance, such as Medicaid Managed Long-Term Services and Supports (MLTSS) and benefits provided by the Veterans Administration. A knowledgeable attorney can guide you through the process of exploring and applying for these programs.
Additionally, long-term care insurance may be a viable option. But it's crucial to understand that eligibility for this type of coverage may be compromised if the diagnosis of Alzheimer's or other forms of dementia has already been established.
Partnering with an elder law attorney can significantly benefit you and your loved ones by providing a clear picture of the potential long-term care costs associated with dementia, identifying possible financial resources, assisting in the application process for public benefits, and even help you qualify for assisted living tax deductions.
Employing a New Jersey Elder Law Attorney
Navigating the complexities of dementia and long-term care can undoubtedly be overwhelming, both emotionally and financially. But you don't have to do it alone. By exploring the various long-term care options available, from retirement housing and assisted living facilities to nursing homes and Alzheimer's Special Care Units, you can find the right fit that meets the unique needs of yourself or your loved one, ensuring a supportive and nurturing environment as you navigate this journey together.
Engaging the services of the skilled elder law attorneys at The Chamberlain Law Firm can be instrumental in this process, helping you to understand the costs involved, explore potential financial resources, and guide you through the application process for public benefits. In New Jersey, where the financial burden of long-term care can be particularly steep, having our experienced professionals by your side can make all the difference in securing the support and peace of mind you deserve.
Give us a call today at (201) 273-9763 to set up a consultation. And for more dementia-related advice, be sure to check out our Insight Articles.
Our Reviews

See What Our Clients Are Saying
Where to Find Us
Westwood
381 Broadway, 2nd Floor
Pearl River
1 Blue Hill Plaza #1509