Elder Law Strategies for Dementia Patients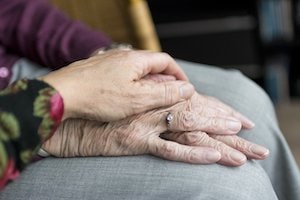 Dementia refers to a cluster of symptoms affecting memory, cognitive abilities and socializing which interfere with an individual's daily life. Caring for a family member diagnosed with dementia can be scary and frustrating because the condition worsens over time and can render your loved one unable to complete simple life tasks. These include making health care decisions and taking diligent asset protection planning measures used to protect and conserve the inheritance your family member wants to leave behind. Navigating these turbulent waters alone can have a devastating financial toll.
Fortunately, hiring an experienced elder law attorney can help ease the financial burden associated with a dementia diagnosis through asset protection planning. Since dementia causes a decline in cognitive and physical abilities, patients and their loved ones can anticipate needing years of long term care by a professional institution which can cost hundreds of thousands of dollars. For this reason, your loved one will benefit from qualifying for Medicaid to cover these expenses. An experienced elder law attorney knows that Medicaid conducts a five year lookback at an applicant's financial history. As long as your assets are reallocated into legal tools such as trusts five years prior to commitment to a long term care facility, your loved one can qualify for Medicaid. If your loved one is in immediate need of long term care, don't despair! An experienced elder law attorney can engage in emergency planning by shifting assets into different baskets so they are exempt from consideration when applying to Medicaid.
It is important to remember that the asset protection planning methods available are contingent upon the individual's ability to sign and understand the consequences of their legal decisions. Unfortunately, due to the cognitive decline caused by dementia, your loved one may not be able to make their own financial decisions. Any elder law attorney worth their salt will encourage you to have your loved one sign a financial power of attorney in order to give this decision making power to a trusted family member or friend. If this role is not determined in advance, the family will be forced to navigate a maze of court procedures to establish this power which will cost time and money.
The same pre-planning and appointing of a trusted decision maker applies to medical care selections. Since the advanced stages of dementia tend to leave patients unable to communicate, a healthcare proxy or health care representative should be appointed in the earlier stages of the disease. An elder law attorney will advise your loved one to choose someone they trust to make medical decisions for them if they are incapacitated. If a healthcare agent is not chosen before the person loses the ability to communicate, the family will be forced to jump through legal hoops in a lengthy and expensive process called guardianship.
Time is of the essence when engaging in asset protection planning and appointing trusted individuals to make financial and medical decisions. That's why it's important to sit down with an attorney to discuss your loved one's situation as soon as possible. To schedule a free consultation with our elder law attorneys, call (201) 273-9763 or Set up a consult. For more tips and tricks relating to elder law, check out AJC Law Insights.
Our Reviews

See What Our Clients Are Saying
Where to Find Us
Closter
161 Mckinley Street
Westwood
381 Broadway, 2nd Floor
Pearl River
1 Blue Hill Plaza #1509