New Jersey to Reassess Medicaid for the First Time Since the COVID-19 Pandemic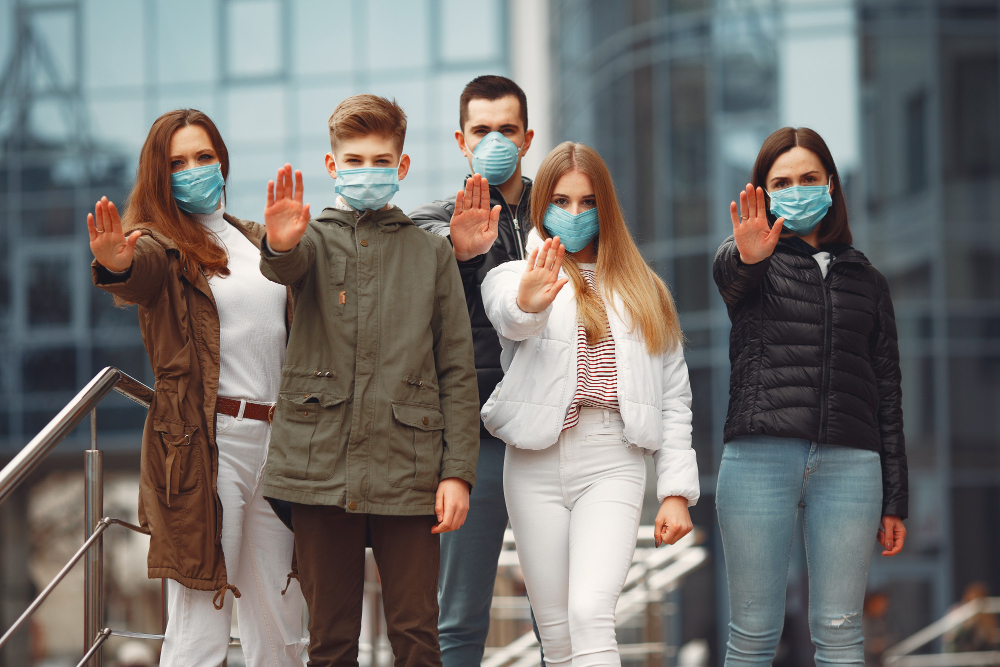 Medicaid is a government health insurance program that helps low income families afford a wide range of medical services. Medicaid is jointly administered by the federal government and individual states. 
Medicaid programs and eligibility can vary from state to state. NJ FamilyCare administers New Jersey's Medicaid program.
Throughout the COVID-19 pandemic, the federal government forbade states from discontinuing Medicaid coverage, even if an individual's Medicaid eligibility changed. However, with the sunset of the public health crisis, this will soon change.
In this guide, we will walk you through this important policy change, if it affects you, and what you should do moving forward.
How is New Jersey Reassessing Medicaid Coverage?
New Jersey resumed yearly Medicaid eligibility reviews in April 2023. Some individuals have already received a renewal packet from the agency.
If you have received a renewal packet be sure to complete the forms within and return it to NJ FamilyCare as soon as possible. If you have not received a packet, keep an eye on your mail as they are still in the process of sending them out.
Delays in communication can result in gaps in coverage, so now may be a good time to reach out to NJ FamilyCare and make sure your contact information is current. You can reach NJ FamilyCare at 1-800-701-0710 to make sure your address, phone number, and email address are up to date.
Changes in Eligibility Status
To be eligible for Medicaid, you must meet certain income, residency, citizenship, and asset limit requirements. To learn more about these requirements, check out our article about Medicaid eligibility in New Jersey and New York.
There are a number of reasons for changes in your Medicaid eligibility status. Life events like increases in income, change in marital status, pregnancy ending, receiving a gift or inheritance, or moving to another state can affect your Medicaid eligibility.
What if I Was Wrongfully Denied Medicaid Coverage?
If you lost eligibility for a "procedural" reason, such as failing to report a change in marital status, it can often be remedied.
If you believe that you have wrongfully lost coverage, reach out to your County Board of Social Services. You have a right to a fair hearing, which must be requested within 60 days from your termination date. If you wish to challenge your Medicaid denial, the guidance of a local Medicaid attorney can be invaluable.
Additionally, even if you are no longer eligible, it is still worth checking in with NJ FamilyCare to see if your children or other dependents still qualify for Medicaid benefits.
Know that NJ FamilyCare never charges for enrollment or re-enrollment, so stay wary of scams. If you suspect a scam, contact NJ FamilyCare to verify any information.
Finding New Coverage
Losing Medicaid coverage can feel scary, but you still have options. You can look to the state's Marketplace, short-term plans, or employer plans.
Marketplace Coverage
If you have lost Medicaid coverage, you will be contacted by New Jersey's healthcare marketplace, GetCoveredNJ. Because NJ FamilyCare is required to facilitate the transfer from Medicaid to state marketplace plans, they will transfer your information from Medicaid to GetCoveredNJ.
But, you should not wait for the marketplace to contact you before you look for coverage. You can apply for new coverage as early as 60 days before your Medicaid coverage ends. The earlier you apply, the less likely you will face delays in coverage.
You may qualify for a special enrollment period for subsidized Affordable Care Act (ACA) plans. The special enrollment period lasts 60 days following your Medicaid termination date. This way, you don't have to wait for the normal Open Enrollment Period (which generally lasts from November 1 through January 15) to get covered.
Assistance is available for marketplace plans. If your income falls below 150% of the federal poverty level, you may obtain assistance for as little as $0/month. Other savings, such as tax credits and cost-sharing reductions are available too.
Short-Term Plans
Short-term health plans are temporary programs that typically cover emergency room visits, primary care physician appointments, and specialists if needed. 
If you have pre-existing conditions, a short-term plan may not be right for you. Since short-term plans are not required to meet the ACA-mandated requirements, pre-existing conditions such as asthma, arthritis, and diabetes are unlikely to be covered by short-term plans.
Employer Plans
You may have started a new job since the COVID-19 pandemic began in 2020. If you were just waiting for the clock to run on your Medicaid coverage, now is a good time to contact your employer's healthcare coordinator to begin enrollment. 
Employer plans are typically more expensive than Medicaid. However, if you enroll in a family plan and the premiums cost exceed 9.12% of your household income, you may qualify for subsidized coverage.
Conclusion
Because eligibility checks are underway, now is a good time to get organized. Being prepared can go a long way towards maintaining your healthcare coverage.
If you live in New Jersey or New York, The Chamberlain Law Firm can help you reassess your eligibility and evaluate your options for long-term care. Contact our experienced New Jersey attorneys by calling us at (201) 273-9763 to set up a consultation today.
Our Reviews

See What Our Clients Are Saying
Where to Find Us
Westwood
381 Broadway, 2nd Floor
Pearl River
1 Blue Hill Plaza #1509