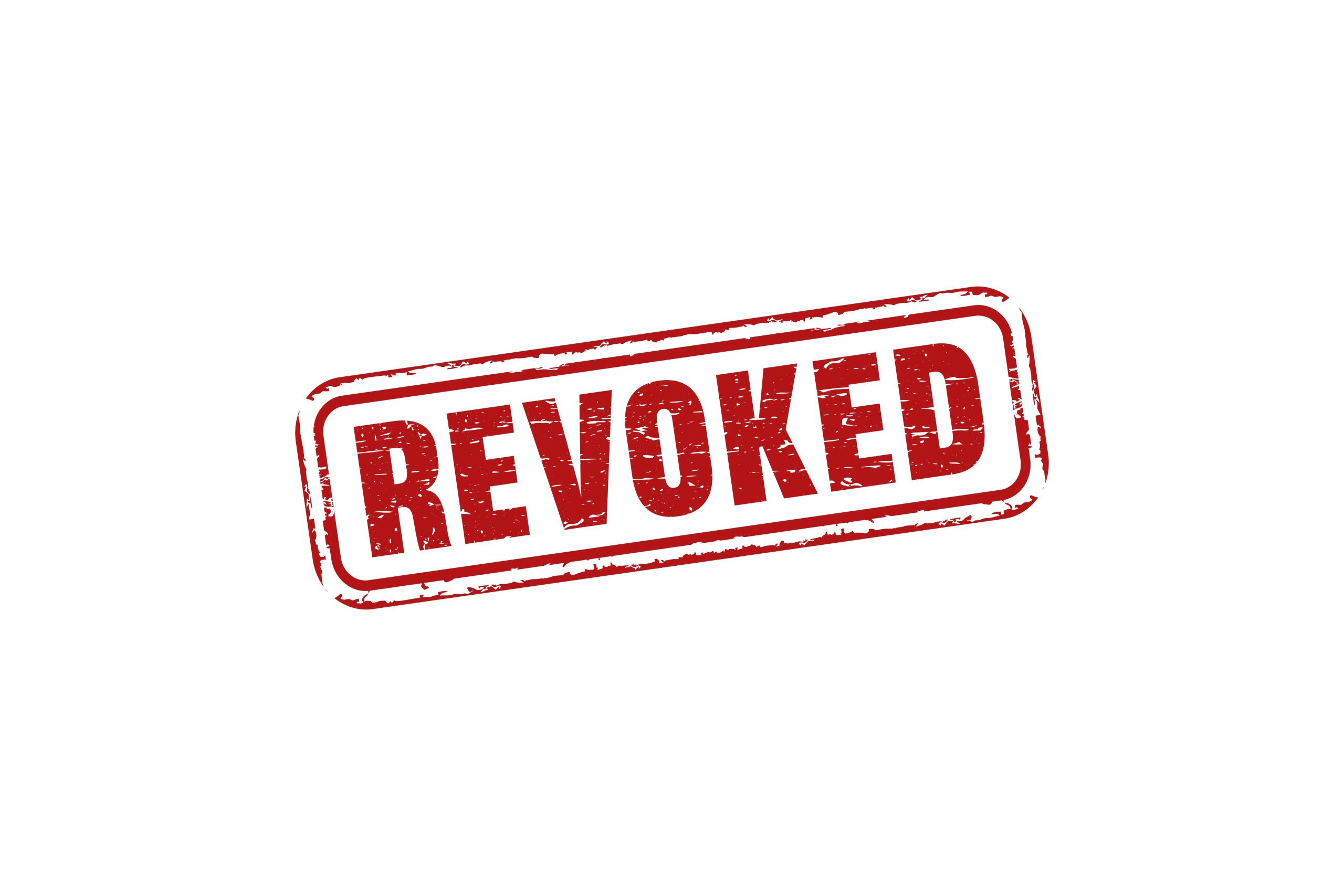 Former President John F. Kennedy said: "Change is the law of life". The main reason a Testator or Testatrix decides to revoke a will is because their economic or social situation changes. This means the Will no longer accurately depicts the author's final wishes. If this occurs, our seasoned estate planning attorney may recommend revoking the Will. Revocation is a legal process where a Will is terminated and rendered unenforceable.
A common misunderstanding is that revoking a current Will effectively reinstates a previously revoked Will. Instead, both the current and previously revoked Wills will be deemed unenforceable. If the testator dies before creating a new Will, they will have died intestate (without a Will). In this scenario, the courts will take control over the administration of the estate and begin a lengthy and expensive process known as probate. This means your assets will be dispersed according to state law rather than your preferences. In order to avoid this, you should make sure your Will is properly revoked and replaced by a new one by following an appropriate method. There are three main ways to revoke a will: destruction, revising and creating a new Will.
Destruction
A Will is considered revoked when it is physically destroyed by the author who intends to revoke the Will. The Will can be destroyed using a variety of methods including burning, tearing, or shredding. The sticking point is that you intend to revoke the Will through your act of destruction; an accident will not suffice. The best course of action is to destroy the original Will as well as any copies of the Will. Although Courts are hesitant to accept copies of a Will in place of the original, a copy may be accepted if accompanied by a good reason why it should be favored over the original.
Revising a Will
Another revocation method is to make substantial changes to the existing Will such as replacing beneficiaries or augmenting burial instructions. In effect, the previous Will is revoked and the new Will, complete with any changes, becomes the enforceable version. This formally executed document that adds to, subtracts from or changes a Will is referred to as a Codicil.
A common mistake individuals make when revising their will is handwriting the changes directly on to the original document. You should avoid doing this at all costs for multiple reasons. First, any changes to a Will must be signed in the presence of at least two witnesses depending on the state. This means any revisions made to your Will outside the company of at least two people will be unenforceable. Second, some people's handwriting may be illegible and difficult to read, causing confusion when the Will is being assessed by family upon their death. Lastly, a common tendency is to strike through sections of a Will the author wishes to remove. However, in some states, a strike through of a small portion of the Will is considered a revocation of the entire document! For these reasons, you should seek legal counsel to assist you in altering the Will instead of handwriting augmentations.
Creating a New Will
The best revocation method is to create an entirely new Will. When the new Will is drafted, any veteran estate planning attorney will include a revocation clause which states that all prior Wills shall be considered unenforceable and the current Will reigns supreme. This is the only method that provides a clear instruction to disregard all prior Wills, preventing costly litigation over the authenticity of previous Wills in the future.
Sometimes, an individual will want to reinstate an older Will and revoke the current one. This is a complicated process riddled with legal hoops to jump through and should only be attempted with the aid of an experienced estate planning attorney.
Don't Do This Alone
Estate planning can be an overwhelming and complicated process. The slightest misstep could potentiate court battles aimed at deciphering your final wishes after your death. The worst case scenario leaves your heirs distraught from your passing and fighting amongst themselves over your estate. That's why you should hire our veteran estate planning attorney who will ensure your Will is drafted to minimize conflict amongst heirs and comply with all state laws.
If you have questions about revoking your will, don't wait until it is too late. Reach out to our office at (201) 273-9763 or set up a consult. For more trusts & estates tips and tricks, go to The Chamberlain Law Firm Insights.
Our Reviews

See What Our Clients Are Saying
Where to Find Us
Closter
161 Mckinley Street
Westwood
381 Broadway, 2nd Floor
Pearl River
1 Blue Hill Plaza #1509