COVID Pandemic Preparation: Durable Power of Attorney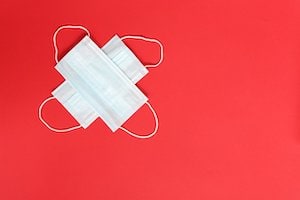 With the number of COVID-19 cases in America increasing exponentially, people across the country are preparing themselves for every possible scenario. As a result, many estate planning attorneys are being inundated with calls and emails about how to plan for this type of pandemic. While there are many important aspects of an estate plan, many practitioners consider the Durable Power of Attorney the most important one. Here's why:
Power to Make Financial Decisions
You may have heard of a Health Care Power of Attorney, which gives someone else permission to make medical decisions on your behalf. A Durable Power of Attorney does the same thing, but it is for your financial matters. You can use this document to select a trusted individual, referred to as your agent, to manage your finances if you are incapacitated in any way. This person will be allowed to access your bank accounts, pay your bills, and manage your assets. Without this document, your family may be forced to seek a court-appointed guardian to handle your finances. If a guardian is required, it could take a lot of time and expense to do this, while your bills, loan obligations and any other financial responsibilities are still there and potentially overdue.
Two Important Powers Sometimes Overlooked
It is important to know that every attorney has their own version of this document, which can grant different powers depending on the needs of their clients. There is no standard form. However, I frequently see a couple important powers left out, the power to "gift" and the power to "invest." You may be hesitant to grant your agent these powers, but that could be misguided. First, it is essential that you completely trust your agent to act in your best interest. If this is not the case, please consider someone else. Second, if you become ill and are unable to live on your own again, you could end up paying $12,000+ a month in nursing home costs. If your agent has the power to gift and invest, they can implement a Medicaid spend down plan and save 50 to 60% of all of your assets (real property, savings, retirement accounts, cars, etc). Without these powers, all of your income and assets could go towards nursing home care, and no one wants that.
During this coronavirus pandemic, you'll probably find yourself with extra time on your hands due to a self-imposed quarantine or a "stay-at-home" order enacted in your area. This would be a great time to review your Durable Power of Attorney to make sure it meets your needs. And, if you want to revise it or get a new one, most of the process can be done over the phone or via video conference with an attorney. If you would like to work with us on this, please call AJC Law at (201) 464-1011 or go to www.thechamberlainlawfirm.com to set up a time to speak.
Our Reviews See What Our Clients Are Saying
Where to Find Us
Closter, New Jersey
161 Mckinley St
River Vale, New Jersey
645 Westwood Ave.
Pearl River, New York
1 Blue Hill Plaza #1509