Planning For Your Body's Last Rest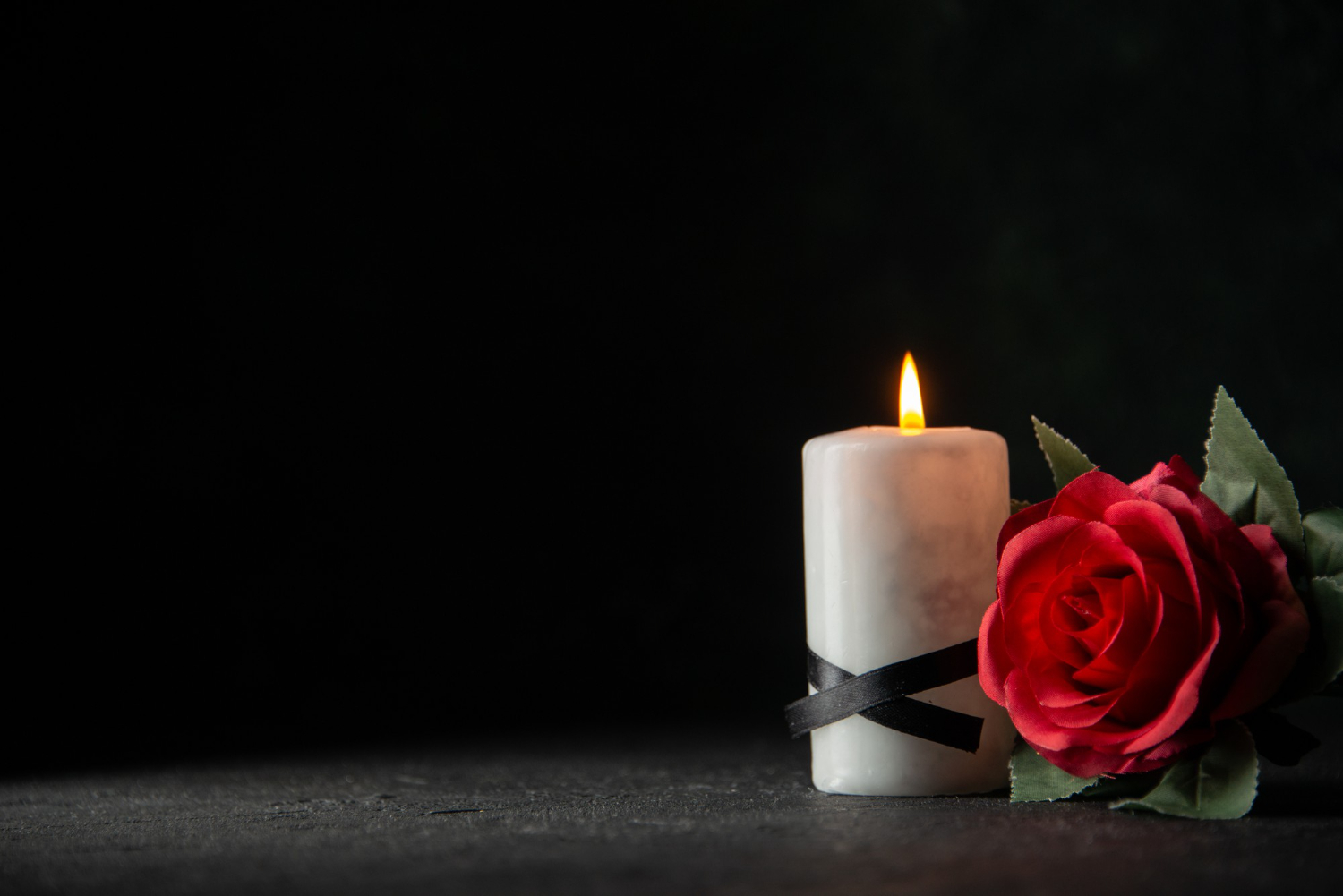 Let's be honest—nobody likes to discuss what happens to their bodies after they die. However, legally, something must happen to our bodies after we die, typically burial or cremation. So, you should make sure your body is laid to rest on your own terms.
Making a plan for what happens to your body after you die can have emotional and financial benefits. Having a plan in place can reduce stress amongst your surviving loved ones and can avoid unnecessary arguments if their preferences do not align with each other's. Further, having a plan can give you peace of mind knowing that your body will be laid to rest in a way that you are comfortable with. Financially, planning ahead helps you avoid costly time-of-need arrangements and can offset the effects of inflation. Lastly, planning ahead gives you and your loved ones more time to compare service providers, maximizing the value of your end-of-life plans.
Broadly, you must decide whether you would like to be cremated or buried. However, there are narrower, yet still important, decisions within each option, such as selecting a casket or an urn, a headstone, or clothing for your viewing service.
Some people choose to donate their body or organs after they die. It is worth noting that even if you opt for donation, you still should have a plan for burial or cremation. If you donate only organs, the remainder of your body will need to be buried or cremated; if you donate your entire body, there is a risk that the donation will be rejected (due to lack of need), thus requiring another plan. Even if your donation is accepted, there will need to be a plan for after the beneficiary institution is done using your body.
While these may feel like major decisions—and they are—you can rest assured knowing that you are able to change your plans any time you need or would like to. Working with a trusted New Jersey estate planning attorney can help finalize your decisions and memorialize your wishes in your estate planning documents.
Burials
If you decide that you prefer to be buried after you die, you can choose to be buried immediately or days after your death (i.e., if you would like to have funeral and memorial services with your body present). You can choose to be buried underground in a cemetery plot, or you can choose to be "buried" above ground, such as in a mausoleum or family crypt.
Although burial is the more popular option, it typically costs much more than cremation. The average cost of a traditional full service burial in New Jersey is $9,436. An immediate burial is less expensive, but still costly (on average $5,381).
Caskets
If you opt for an immediate burial, it may not be necessary to choose a casket. In New Jersey, there is no legal requirement that bodies be buried in a casket. However, some cemeteries do require caskets. Nonetheless, if you are opting for an immediate burial, a plain and simple casket may do the trick, as the casket will not be presented at any funeral or memorial services.
If you wish to have memorial services with your body present, you may want to consider both the aesthetic and material aspects of the casket you will lay in. Aesthetic considerations include color, finish, and interior lining. As for material, options range from different types of wood, metal, or biodegradable materials, which can all influence the casket's appearance, longevity, and environmental impact.
Caskets can constitute the bulk of total funeral costs, ranging from about $1,000 to $4,500 or more. Therefore, planning ahead and comparison shopping can help you maximize your budget. Note that under federal law, funeral homes are not allowed to forbid you from or charge you a fee for using a casket that was not purchased from their funeral home.
Green Burials
If you prefer to be buried, but are concerned about your lasting environmental impact, you may want to consider a green burial, which is a green alternative to traditional burial methods. Instead of using chemically treated caskets, green burials utilize biodegradable caskets, which allow for a more natural decomposition process. Green burial sites typically are not cemeteries, but rather are maintained as natural habitats, allowing for local biodiversity to thrive. Beyond the environmental benefit, green burials allow for a return to more traditional, simpler burial practices.
Cremation
Cremation services include planning for transportation of the body to the crematorium, funeral & memorial services, cremation, a container for the ashes, and the scattering or disposition of the ashes.
Cremation is generally cheaper than burial. The average cost for a full service cremation in New Jersey, which includes a visitation or wake prior to the cremation and transportation of your body between locations, is approximately $6,865. A direct cremation, which includes no services and simply provides for your body to be immediately cremated, can be as low as $2,505.
Timing Your Cremation
Another consideration is the timing of your cremation services. Would you first like to have a viewing service where your body is present, or would you like to be cremated immediately, and then have services after (where you can choose to have your ashes presented in an urn)? If you choose to have a viewing service, you may rent a casket to avoid the need of having to buy a casket that you will not use after you are cremated. Again, remember that funeral homes cannot charge you a fee for using a casket that was not purchased directly from the funeral home, nor may they require that you use a casket purchased from their establishment.
Planning For How Your Ashes Are Handled After Cremation
There are a number of ways your ashes can be handled after cremation. One option is to have your ashes stored in an urn and kept in the home of a loved one. You may also choose to bury your ashes in a cemetery plot, family mausoleum, or private property (with permission). Another common option is to have your ashes be spread in a location that is significant to you, such as a park or a beach. If you would like to have your ashes spread, be sure to check local regulations, as some localities have rules against scattering ashes.
Some people choose to divide their ashes amongst loved ones, perhaps having their ashes stored in a locket or other pieces of jewelry. Some other ways of handling your ashes after you die include using your ashes for a tattoo, planting a tree, and even sending your ashes into space.
Urns
If you are planning on storing your ashes in a container after you are cremated, it may behoove you to pick an urn ahead of time, potentially reducing time-of-need costs and allowing you to pick an urn that looks beautiful to you. You may wish to be stored in an urn that is simple, or one that is intricate and ornate. Your decision may be based on personal taste or cultural significance. You may also want to consider the material of your urn. Urns can be made from a variety of materials, including wood, metal, ceramic, glass, or biodegradable options. Where you intend to store your urn can inform the type of material you want.
If you are planning to have your ashes scattered, your ashes will need to be stored in a container temporarily. These temporary urns are often supplied by the crematorium, but if you have any specific wishes for temporary storage, you should make that known in your estate planning documents.
Other Considerations For Cremation
Some individuals may need to consider how their religion feels about cremation. Although most religions accept cremation, others may not. If you are unsure about your religion's position on cremation, you may consider consulting your spiritual advisor throughout the estate planning process.
You may also want to consider aquamation, which is becoming more popular and serves as an environmentally friendly alternative to cremation. With aquamation, your body is immersed in a mixture of water and chemicals, which liquifies everything except the bones, which are then dried and reduced to dust.
Other End-of-Life Considerations
Headstones, Monuments, and Burial Markers
If you are planning on being buried or having your ashes buried in a cemetery, you want to consider what kind of grave marker you want to have. Headstones and monuments are upright grave markers, while burial markers are flat and flush to the ground.
Headstones, monuments, and burial markers come in a wide variety of shapes and sizes. You may also choose to engrave your grave marker with personal information or an epitaph. You can even engrave a photo or emblem of an organization (for example, a fraternity or sorority) on your gravestone. Note that the more elaborate your grave marker is, the more expensive it will be.
Clothing and Accessories
Some people have clothing that is significant to them, such as a military uniform, a special dress, or a family heirloom (i.e., a brooch or necklace). If you want to wear something specific during a viewing service, or to be buried in, you should specify this in your estate planning documents.
Paying For Your Arrangements
To pay for your end-of-life plan, you can pay up front or implement a payment plan. If you decide to pay for your arrangements one of these ways, make sure you are working with reputable service providers who you can trust to implement your plan after you die. To prevent any mishaps, make sure you carefully document your arrangements and keep them with your estate planning documents.
You may also choose to set aside money for your survivors to pay the bills of your burial or cremation. Your estate planning attorney can help you estimate the cost of your burial or cremation services. You can then place the money in an accessible account, such as a payable-on-death account. Life insurance is another option for making funds available to your survivors.
Benefits for Veterans
If you are a veteran, you can take advantage of a number of funeral benefits which can significantly reduce funeral costs. For non-service-related deaths, the Veterans Administration will pay up to $796 toward burial and funeral expenses (if hospitalized by VA at time of death; if not, the VA covers up to $300). While the National Cemetery Administration provides that veterans may be buried at a national cemetery (space permitting), the VA will pay a $796 plot-interment allowance for veterans who are not buried in a national cemetery. Other benefits include opening and closing of the grave, a government headstone, a burial flag, and a Presidential Memorial Certificate.
Conclusion
While planning for what happens to your body after your death may be an uncomfortable topic, it is essential towards ensuring that your personal wishes are respected and that your surviving loved ones are not subjected to additional, unnecessary stress. By planning ahead, you can create a comprehensive end-of-life plan that aligns with your values and budget. Our experienced New Jersey estate planning attorneys at The Chamberlain Law Firm are here to help make sure that your plan is in place. Contact us today through our website, or by calling us at (201) 273-9763.
Our Reviews

See What Our Clients Are Saying
Where to Find Us
Closter
161 Mckinley Street
Westwood
381 Broadway, 2nd Floor
Pearl River
1 Blue Hill Plaza #1509