COVID-19: Review Your Estate Plan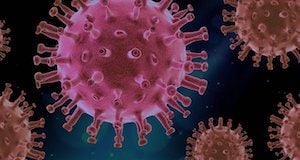 COVID-19 is a deadly virus that is affecting the world. Experts predict that it will not go away anytime soon, and we will have a strong resurgence as the weather gets colder. If you have an estate plan, now is the time to review it to ensure you have the proper planning in place. Here are some of the top priorities when thinking about your plan:
Review Your Beneficiaries
If you have a life insurance policy, retirement savings plan, or other financial accounts, check to see who your beneficiary is and update this beneficiary designation document if necessary. You may also want to select a contingent beneficiary if you haven't already. In most cases, this can is done online, which is especially convenient during times like this.
Update Your Will or Trust
Everyone over the age of 18 should have a basic estate plan that includes a will or trust. If either of these documents is three or more years old, take a look at the wishes you expressed and who you appointed in authority roles (executor, trustee, guardian) to make sure that you are still happy with your choices. Also, make sure that your documents reflect a current snapshot of your asset portfolio.
Durable Power of Attorney
If you cannot make financial decisions, a Durable Power of Attorney allows someone else (your "agent") to make them on your behalf. In this regard, think through who your agent is and whether it is still the right person for the job. It is a significant role as this person will have access to a lot of your personal financial information, including your bank accounts. Depending on the powers in your document, your agent may also be able to gift assets and make financial investments.
Advance Health Care Directive
If you become medically incapacitated and cannot make health care decisions, an Advance Health Care Directive will allow a person of your choosing to make these decisions for you. Please review this document to ensure it accurately expresses your current wishes on what treatment you want in an emergency. Additionally, make sure your health care agent is still the right person for this role and that he/she is on the same page with you regarding what treatment you do or do not want.
Although it's perfectly normal to experience a sense of panic during a pandemic, preparing for even the worst possibilities will hopefully give you some peace of mind. If you need help reviewing your documents or creating a plan, if you don't have one, please contact AJC Law at (201) 273-9763 or go to www.thechamberlainlawfirm.com.
Our Reviews

See What Our Clients Are Saying
Where to Find Us
Closter
161 Mckinley Street
Westwood
381 Broadway, 2nd Floor
Pearl River
1 Blue Hill Plaza #1509