Advance Health Care Directive: What It Is and Why It's Important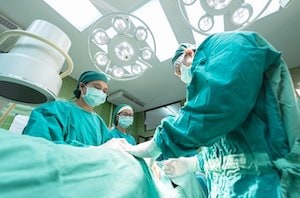 What if you suddenly experience a severe condition that leaves you unconscious or unable to communicate with anyone? How do you tell your medical needs to your family or doctors? Well, this is where an advance health care directive comes into play.
An advance health care directive is essentially what its name describes, planning in advance for health care decisions. Putting them into a "directive" writes them down so people can follow your wishes. This directive should include two important parts: (1) who will make your health care decisions; and (2) what decisions you want them to make. Finally, to ensure you get these important health care decisions and the directive right, it is essential to consult with your Closter, New Jersey, estate planning attorney.
An advance health care directive goes by many names – such as medical directive, living will, health care power of attorney, advance decision, and personal directive. Regardless of the words you use, at its core, this is a legal document with medical care instructions if you cannot make decisions for yourself. And, unexpected end-of-life situations can happen to anyone at any age, which is why every adult needs to have this directive.
What an Advance Health Care Directive Does
When you are unconscious in a hospital bed, things can get complicated for your family and friends if they do not know your medical care preferences. Does your dad know what you wanted? Did your mom ever tell you she wants to stay on life support regardless of the circumstances? Many questions arise in these situations, and it is important to give guidance to those making these decisions for you. In addition to naming the person to make your decisions and explaining what treatment you want, an advance health directive helps:
minimize stress for those making these decisions
provide the decision-maker comfort knowing they are making the right decisions for you
reduce potential conflict among friends and/or family members
The advance healthcare directive usually consists of two important parts:
Living Will
A living will explains the type of medical treatment you want if you are incapacitated. It also includes other medical decisions, like organ donation, if you pass away. When making your medical care decisions, it is crucial to think through your views on life and death. Do you want treatment only if a disease is curable? Do you want treatment to extend your life even if you are paralyzed or have a significant cognitive impairment? These are the difficult questions that one must consider when putting the advance health care directive together. The following are some of the medical treatments and decisions you will consider in your directive:
Cardiopulmonary resuscitation (CPR)
Mechanical Ventilation
Dialysis
Tube Feeding
Organ and tissue donations
Palliative Care (Comfort Care)
Antibiotics or antiviral medications
Donating your organs
Power of Attorney
A health care power of attorney is another important part of an advance health care directive. This power of attorney nominates a person (agent) to make medical decisions for you when you cannot do so. It is also known as a health care proxy or durable power of attorney for health care.
Your health care agent cannot be your doctor or anyone on your medical care team. The agent also needs to be someone you trust to carry out your wishes and someone you can talk to about this topic. Finally, before picking an agent, check to see if your state has any requirements for this important job.
You can generally choose a parent, children, spouse, or friend as your health care agent. You can also select two agents who work together. However, many estate planning attorneys would not recommend this because it can cause unnecessary conflict during this challenging time. Choosing one or two successor agents, though, is always a good idea. This accounts for the possibility of your selected agent not being able to serve.
If you have any questions on this article, or anything else related to health care directives or estate planning, please contact AJC Law at (201) 464-1011 or go to www.thechamberlainlawfirm.com. Looking forward to hearing from you.
Our Reviews See What Our Clients Are Saying
Where to Find Us
Closter, New Jersey
161 Mckinley St
River Vale, New Jersey
645 Westwood Ave.
Pearl River, New York
1 Blue Hill Plaza #1509